Corporate History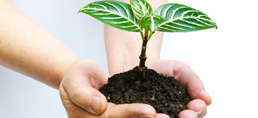 RIGHT WAY ENVIRONMENTAL CONTRACTORS INC.
(RWEC, Inc.) is a Puerto Rico based environmental remediation and construction company committed to provide quality environmental and construction services in strict compliance with federal and state regulatory agencies rules and regulations. Since the company was established in 1995 we have been providing services and logistics that are adjusted to every project according to the project specific needs providing the client with a cost effective and timely completed project.

Our technicians have the knowledge, resources, and expertise necessary to solve current contamination problems using the best remediation technology. We also provide a full range of construction, facility operation and maintenance, and a full service hazardous & industrial waste remediation and disposal services.

RWEC, Inc. has established over the years working alliances with other small contractors strategically located throughout Puerto Rico; this strategy permits us to respond quickly and effectively in the entire island of Puerto Rico, Vieques, Culebra and the Virgin Islands.

Since our establishment in 1995 we have successfully completed as prime and subcontractors projects for the US Army Corps of Engineers, US Navy, US Environmental Protection Agency, Pfizer Pharmaceuticals, Merck Sharp & Dhome, Bristol Myers Squibb, DuPont Agricultural Products, Inc. FEMA, and different government agencies of the commonwealth of Puerto Rico.
Company Profile
Right Way Environmental Contractors, Inc. was founded in 1995 in Barranquitas, Puerto Rico. The company is owned and operated by Teresa Rivera and Pedro Tejada. The company is classified as a women owned small disadvantaged business.

The company goal to provide quality service, cost efficiently without compromising safety and regulatory compliance has been the backbone of our success.

RWEC, Inc. primary has focused on environmental remediation projects involving inactive and active military bases, under the "DERP" "FUDS" program. We have performed for the US Army Corps of Engineers the successful closure of over 150 UST with nominal capacities ranging from 500 gallons to 50,000 gallons, with one project alone including 24 each 50 K gallon tanks and 48 each 25 K gallon tanks, the disposal of 1 million gallons of liquid wastes and 10,000 c/y of contaminated soil. The project was completed on tight schedule of six months. As a USEPA contractor we have performed emergency services on the aftermath of various hurricanes in Vieques, Culebra and St. Thomas USVI.

We have performed contracts for different agencies of the State Government in areas that range from UST closures, asbestos and lead base paint abatement, compressed gas cylinder emergency removal, fuel system and tank installation. Our participation on the private sector has been limited but select clientele such as Pfizer Pharmaceutical, Merck Sharp & Dhome, DuPont Agricultural, Inc., Bristol Myers Squibb, International Paper Corp. in areas that range from pipe and facilities monitoring, hazardous waste storage areas closures, hazardous waste incinerator closure, construction of storm sewer, and abatement of lead base paint and asbestos containing material.