Services
The company goal to provide quality service, cost efficiently without compromising safety and regulatory compliance has been the backbone of our success.
UST & AST: Closure of UST'S & AST'S, clean-out, removal and disposal of petroleum products and chemical tanks. In site closure of UST'S, product removal and disposal.
Fuel Pipeline Abandonment: Clean-out, rinsing and pipe removal and/or abandonment.
Asbestos & Lead Base Paint Abatement: Abatement of lead base paint and asbestos containing material, dismantling of buildings made of transite panels, abatement of piping, AST'S lead base paint abatement for dismantling.
Waste Management: Packing of hazardous, non hazardous and industrial wastes in complete compliance with USEPA, PREQB and DOT regulatory guidelines.
Contaminated Site Remediation: Removal and disposal of contaminated materials, soils, concrete, debris.
Bentonite Installation: Installation of bentonite slurry walls to contain spreading of contamination.
Facilities Remediation: Clean-up of chemical plants and plating line operations.
Removal Actions: Right Way has participated in removal action ordered by USEPA under CERCLA & RECRA, involving hazardous and non-hazardous wastes. USEPA project oversight in most cases and working as a USEPA clean up contractors on others.
Abandoned Cylinder: Response to compressed gas cylinders emergency, transfer from cylinder in dangerous condition to new cylinder, over pack cylinders service when damaged cylinder cannot be moved safely. Disposal of gas cylinder.
Vegetation Clearance: Non soil intrusive vegetation clearance services.
Landfill Closure: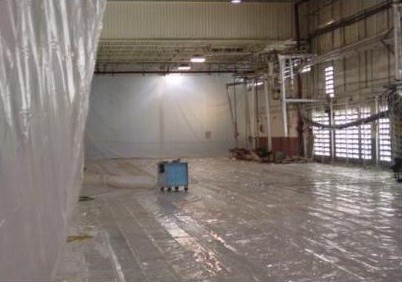 ACM REMOVAL INERNATIONAL PAPER CORP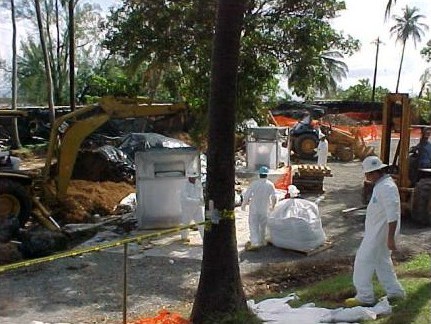 PCB, PB & TPH CONTAMINATED SOIL REMOVAL ACTION, STOP 71/2 SHAW E &I / US NAVY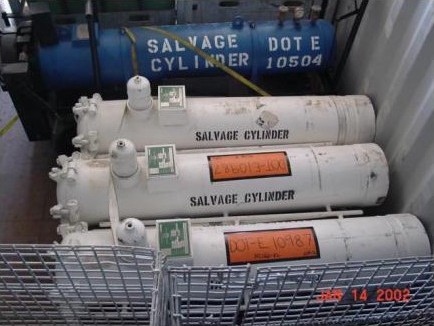 DAMAGED CYLINDERS PLACED IN OVER PACKS DURING EMERGENCY RESPONSE. PUERTO RICO PUBLIC WORKS AUTHORITY.